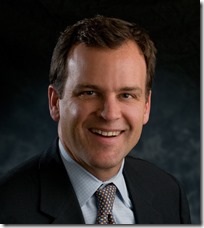 If you like low mortgage rates, there was good news from Canada's housing agency Wednesday.
CMHC CEO Evan Siddall said a proposal to have lenders potentially share losses when insured borrowers default is now on the back burner. This Department of Finance scheme was sold as a way to encourage more prudence in lender underwriting. But it also threatened to jack up mortgage costs materially if the government ever implemented it.
"It's become a little less urgent…because OSFI has introduced some new regulatory capital requirements for mortgage insurers," Siddall told BNN. "That's going to result in some differentiation of [mortgage] pricing based on risk….and that may get us close enough."
"So we're going to watch how all these things play out, and there's not a real urgency around risk sharing right now….it's kind of on a slow simmer."
He also conceded that OSFI's new stress test is having "a disproportionate effect on…younger people," but that this was another intended consequence.
On HELOCs
The government is concerned about HELOCs. "The thing we're worried about in HELOCs in particular is that we measure indebtedness in Canada as drawn amounts," Siddall said.
He adds, "There are large undrawn approved line of credit amounts that could explode in a crisis or if someone was unemployed, and that actually makes the situation worse than it appears."
Of course, that's the whole point of HELOCs for many people. Secured credit lines provide an important safety net and are especially vital for self-employed homeowners with volatile cash flow. It's been this way since HELOCs' inception, and past recessions have never spiked defaults to extreme levels. That's not to mention that it's harder than ever to qualify for a HELOC today.
"I think what we've done on the stress test is helpful" in slowing HELOCs, Siddal said.
And indeed it has been. Even though the best HELOC rates are in the 3.45% range or better, if you want to get a HELOC at most lenders, you have to prove you can afford a payment at a 5.45% interest rate. That's up from 4.99% before OSFI's rule changes.
---

---