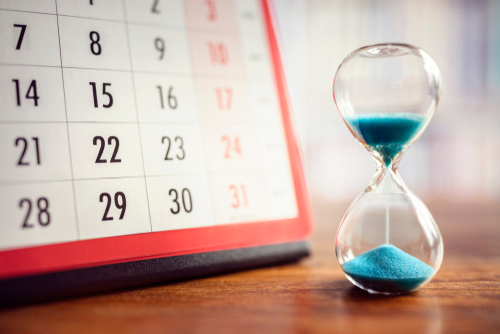 Markets predicted the Bank of Canada would do nothing to rates for the 11th straight month…and they were right.
Here's a quick look at the BoC's rate statement:
Rate Decision: No change
Overnight rate: Remains at 1.75%
Prime Rate: Remains at 3.95%
Market Rate Forecast: No change to prime through 2020
BoC's Headline Quote: "…Canada's economy is operating close to potential and inflation is on target…In this context, the current degree of monetary policy stimulus remains appropriate…Governing Council will pay particular attention to global developments" (such as "trade conflicts and related uncertainty")
BoC on GDP Growth: "…the bank expects economic activity to slow in the second half of the year."
BoC on Inflation: "…inflation is on target."
BoC's Full Statement: Click here
Next Rate Meeting: October 30, 2019
The Spy's Take
With so many nations easing rates, with $17 trillion of negative rates, the market thinks Canadian rates are virtually destined to drop. But Governor Stephen Poloz is clearly in no rush to meet that expectation.
And there's no reason to…yet.
Consider that:
Our economy is holding up, wages are accelerating and rates are already low and stimulative.
Debt keeps growing faster than GDP and inflation, especially among young adults
Housing "has regained strength more quickly than expected…supported by lower mortgage rates," says the bank. "This could add to already-high household debt levels…"
Against this backdrop, the Bank risks more with an insurance rate cut (it thinks) than without one. Unless GDP and employment unexpectedly fall off a cliff, there's a decent chance rates (at least variable rates) could stay flat for months on end. The biggest wildcard for the remainder of the year—besides trade—may be oil. A break below $50 will hurt business investment and itch the BoC's rate-cut trigger finger.
Where From Here?
The bond market interpreted today's announcement as inconsequential for borrowing costs near-term. Canada's rate weather continues to be dictated by economic storms abroad. In fact, some 65% of Canada's bond yield moves (yields influence mortgage rates) are "imported" from foreign markets, estimates CIBC's Ian Pollick.
The best that mortgagors can do is to not pay much thought to today's BoC chatter. If the Bank of Canada ultimately starts a rate-cut cycle by next year, then there'll be more to talk about. Only then will we have confirmation that the ceiling for rates has fallen further (and will likely stay low for the medium term).
One side note: The BoC argued today that "mortgage underwriting rules should help to contain the buildup of vulnerabilities," but until housing supply catches up with demand, that's uncertain. Could we face more mortgage rule tightening in 2020 or 2021? If you see the lines on this home price chart pointing strongly upwards once again, we could.
---

---