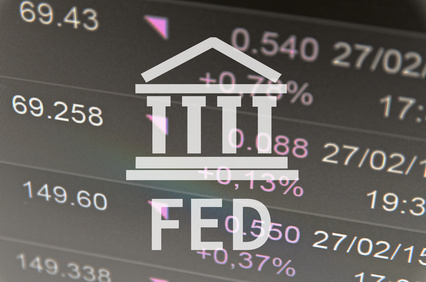 Here are five things to know about Wednesday's 1/4% U.S. rate hike:
It's over and done with, and it's about time. Talking heads have yacked about the start of Fed tightening for years now. Meanwhile, the big event finally happened yesterday and bond yields (which guide fixed mortgage rates) barely moved.

Yes, the Fed's actions could push up Canadian long-term rates somewhat, out of sympathy alone. But ultimately our rates will take their cues from domestic inflation prospects, and be less dominated by U.S. data. The truth is, unless oil prices and GDP rebound strongly, Canada's economy could slip into cardiac arrest (that's bearish for rates if you're not an economics-type).
No, the Fed will not have a huge effect on our short-term rates (i.e., Canada's prime rate is going nowhere fast…but if it does change, down is the highest probability direction—based on where derivatives traders are currently placing bets).

Fed Schmed! Its projections are for a 3.00 percentage point rate increase through 2018. Does anyone foresee the same run-up in Canada…besides economists living in yesteryear? That sort of leap in Canadian rates wouldn't just prick our housing balloon. It would shoot a cannonball right through it.

The best rates on the Spy are still just 0.15% to 0.25% from their all-time lows. Don't let those Fed Grinches tear you up over higher interest costs. Canadians still have plenty of time to celebrate the continuation of fantastically cheap rates.
If you crave more intel on the Fed's first rate hike in 9+ years, here's a good explanatory piece by FT: When interest rates rise.
---

---