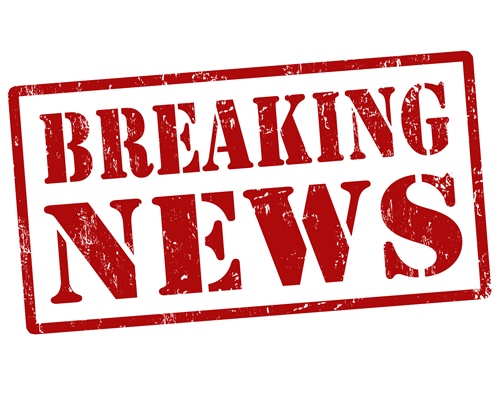 Some quick hits on the mortgage/rate market (we'll update these throughout the day):
7:29 p.m. Update
Prepare for "Prime Rate Variables":

Expect one or more major banks to hike "discounted" variable mortgage rates to prime (2.95%) on Tuesday. That's right, there will be no more variable discount from those lenders (i.e., prime – 0%). This will essentially negate the

Bank of Canada

's 50

bps

rate cut from Friday for new borrowers. People already in a variable will see their rate float down 50

basis points

, assuming their lender cuts prime by the same amount.

Still Bargains Out There: Most lenders haven't trimmed their variable-rate discounts yet, so there's still time to act. The lowest variable rates are still prime – 1.10% or better, but this may change without notice soon.
5:33 p.m. Update
Mortgage Stocks Crash: The TSX plunged almost 10% and took mortgage companies with it:

First National, the biggest non-bank lender, was down 12.9% today, and down 46.9% from its 52-week high
Home Capital, the biggest non-prime lender, was down 13.7% today, and down 46.9% from its 52-week high
The average Big 6 bank dropped 11.1% today, down 32.1% from their 52-week highs

Watch Q3 Reports: Mortgage arrears could surge if coronavirus-related layoffs keep borrowers with high debt ratios and minimal safety nets from paying their mortgage. But we may not hear of significant jumps in 90-day arrears, the industry's main default metric, until August when big banks report fiscal Q3 earnings. By the way, the fact that the Canadian Bankers Association still shows stale arrears data from August is ridiculous.
TD Follows: TD Canada Trust follows the pack. Its prime falls by 50 bps to 2.95% tomorrow.
5:14 p.m. Update
BMO & CIBC Move: The Bank of Montreal makes three and CIBC makes four. Both will join RBC and Scotiabank in lowering prime to 2.95% tomorrow. That's enough to move the official prime rate benchmark to 2.95% for the first time since 2017.
Prime Lag: Depending on your lender, you may have to wait a month or more for your floating-rate mortgage to reflect the new lower prime rate. Some lenders make you wait up to three months (but they also hold their prime rates for the same amount of time when the BoC hikes rates).
4:32 p.m. Update
Scotiabank Follows: The country's third-largest bank has matched RBC by dropping its prime rate 50 bps, to 2.95%. All big banks are expected to do the same.
3:49 p.m. Update
RBC Cuts Prime: The nation's biggest mortgage lender has just cut its prime rate by 1/2%-point to 2.95%, effective Tuesday. The move matches the 50-bps rate cut from the BoC on Friday. RBC is the first big bank to move on prime since that BoC reduction. This is the bank's second prime rate cut in 12 days.
3:09 p.m. Update
Fixed Rates Mixed: A few small lenders, mostly credit unions, have trimmed fixed rates slightly (e.g., 10-15 bps). Some broker-channel lenders have increased fixed rates 10-25 bps. No updates today from the top 10 lenders.
Variable-Rate Changes: So far, Scotia is the only Big 6 bank to publicly shrink variable-rate discounts. But it won't be the last.
1:44 p.m. Update
Trudeau Closes Borders: The prime minister said today that Canada's border will be closed. Canadian citizens, permanent residents and U.S. citizens will still be allowed in. Some other exceptions apply, particularly with respect to trade.
Bank Funding Tightens: The price banks pay for 5-year funding in the bond market keeps climbing relative to risk-free government bonds.
12:08 p.m. Update
More BoC Liquidity: The Bank of Canada "stands ready, as a proactive measure, to provide support to the Canada Mortgage Bond (CMB) market so that this important funding market continues to function well. This would include, as required, purchases of CMBs in the secondary market." (Source) This follows ballooning spreads in 5-year CMBs, as this Bloomberg chart shows. Dozens of lenders rely on CMBs to fund mortgages and widening CMB spreads make that more expensive.
11:55 a.m. Update
Rate Hikes: We're hearing some lenders talk of significant rates hikes coming this week, on both fixed and variable mortgages. (Such changes would apply only to new mortgages, not existing borrowers.)
Prime Moving (in the U.S.): Mega-lender Wells Fargo announced it's slashing its prime rate 100 basis points to match the Fed's cut last night. Canadian banks are mum thus far following Friday's Bank of Canada 50-bps reduction.
CREA Gives Up on Predictions: The Canadian Real Estate Association "cannot credibly update its quarterly forecast at this time," the realtor group said today, citing its inability to gauge COVID-19's impact on consumer confidence and homebuying.
11:06 a.m. Update
Markets Predict Negative Rates: Some bond traders are now predicting better than a 50% probability of a negative Bank of Canada overnight rate by year end. Note: This data is highly volatile and changes by the minute. Source: Bloomberg.

10:59 a.m. Update
Housing Will Recover: TD Economics expects home values to weaken, but says with ultra-low rates and "resale markets generally tight, we expect a rebound of sales activity that brings strong price growth once COVID-19 is convincingly in the rearview mirror." Of course, a lot can happen between now and then.
10:21 a.m. Update
Rates Static: We're hearing crickets from lenders in terms of rate updates. There have been almost no published rate changes yet today.
9:43 a.m. Update
Extreme Volumes: Banks are reportedly receiving incredible application volumes as borrowers rush to lock in fixed rates and variable-rate discounts. Processing times could be doubled. Allow plenty of time to close your mortgage. Quick closes are off the table at most lenders.
9:20 a.m. Update
Prime Rate: Banks have a critical decision to make with respect to setting prime rate. Prime is the basis for hundreds of billions of floating-rate borrowing. They know businesses and consumers could make a run on their credit lines (including HELOCs). Banks must price for that and for the expected credit losses they're bound to face. For these reasons, it would be surprising if banks lowered prime rate by the same amount as the Bank of Canada rate cuts.
When It'll End: "…History suggests that equity markets are only likely to bottom out when it becomes clear that the flow of new cases of the virus has peaked."—Capital Economics
Stocks Matter for Rates: Stock panic typically weighs on interest rates and Goldman Sachs says stocks could drop another 20% from here.
Watch Oil: Crude prices are diving again on recession fear. Barring easing of the Saudi/Russia price war, some analysts are calling for sub-$20 crude (WTI). That would further sink Canada's oil-sensitive economy and pressure the Bank of Canada to take additional unprecedented steps to avoid deflation, including (potentially) negative interest rates.
---

---