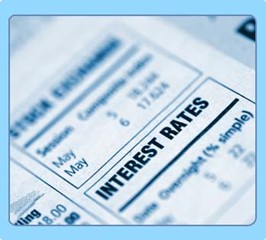 All eyes are on the Big 6 banks. The mortgage industry is waiting for confirmation on whether they'll pass along the Bank of Canada's rate cut by reducing their own prime rates.
One major bank executive I spoke with characterized things like this:
"Prime rate is not a business line call like, say, 5-year fixed rates. It comes from the very top of the house because prime is the basis for numerous loan books spanning Canadian retail, commercial and corporate banking, and it has an instant impact on the book of business as opposed to just new business going forward. The change is usually accompanied by a press release. Prime has had a very long run with no changes and…the announcement was not expected by the market. Therefore the 'mulling' could take a bit more time than usual."
The Globe and Mail and Canadian Press both reported that TD will not be passing along the cut. When asked this morning, TD's official statement about prime rate was as follows:
"Yesterday's announcement by the Bank of Canada was unexpected. Our decision regarding our prime rate is impacted by factors beyond just the Bank of Canada's overnight rate. Not only do we operate in a competitive environment, but our Prime rate is influenced by the broader economic environment, and its impact on credit.
"…Our decision not to change our prime rate at this time was carefully considered and is based on a number of factors, with the Bank of Canada's overnight rate only being one of them."
TD has hereby confirmed that it will not be changing prime for now.
I just got wind of another major bank (whom I can't mention, in exchange for said information). That bank will purportedly not cut its prime rate unless another bank does. But all we need is one major financial institution to do it, then they probably all will…eventually.
RBC is definitely one to watch as (historically speaking) it most often leads the market in prime rate announcements.
---

---