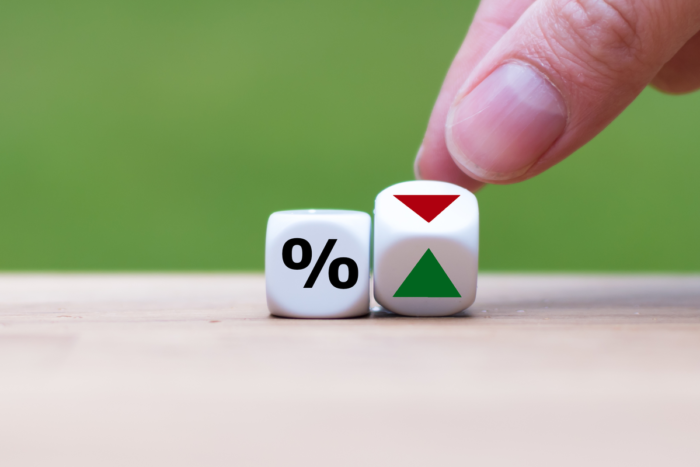 Variable rates on new mortgages could get a little cheaper this quarter, for one of four reasons, or maybe all four:

Bankers' acceptance (BA) rates — a general proxy for variable-rate funding costs — are at an all-time low. That's boosted the spread between prime rate and BAs to almost a 12-year high. Think of that spread as a rough measure of how much banks can discount floating-rate mortgages. In other words, there's now more room to discount.
There's growing chatter about the Bank of Canada cutting rates by 10 to 15 basis points in one of its next two meetings. One can't rely on this, but it's possible given the economic ramifications of government-imposed isolation.
Thanks to the Ottawa's liquidity support, banks can borrow 5-year money for just 49 basis points more than the government of Canada. That's the lowest premium to risk-free government bonds that we've ever seen, at least since we started tracking this data in 2010. That means banks have billions in cash sloshing around that must be put to work. Mortgages are a nice safe—albeit low yielding—place to deploy capital. Moreover, with fixed-rates dominating consumer uptake, some lenders will naturally want to balance out their mortgage books with variable-rate loans.
If economists are right (don't laugh), rates will climb in a few years or less. That means a not-insignificant number of people in variable rates will lock in. Banks love this. Their profit margins tend to shoot up when that happens (largely because most people don't get the best fixed rates when locking in). They get what's called a "conversion rate," and it's usually not overly competitive. That's an incentive for some lenders to offer enticing variable rates now.
This & That
45% of Canadians say they're concerned about interest rates in the next year. And yes, there's always a percentage of people "concerned" about interest rates. But what's more interesting is the sizeable percentage who aren't. RBC Poll
In case you hadn't heard, Canadians are bullish on housing. 52% expect price increases over the next six months, the most in over a decade. The Story
BMO has lowered the following posted fixed rate:
RBC has raised the following special fixed rates, which is curious given industry-wide funding costs haven't materially increased:

4yr: 2.04% to 2.19%
5yr: 2.17% to 2.32%
7Yr: 3.04% to 3.19%
Quotable
---

---