Every December, we try to read the tea leaves and prognosticate what's ahead for real estate lending. (See this year's 2020 mortgage predictions.)
It's always a fun exploit, and this year, unlike most, there's a good shot that our calls go 5 for 5.
One topic that remains a crap-shoot in 2020 is housing appreciation. Canada is entering the year with prices at/near record highs in many regions. What's more, national resale inventory is at its lowest level since 2007 (i.e., it's a seller's market in a lot of places).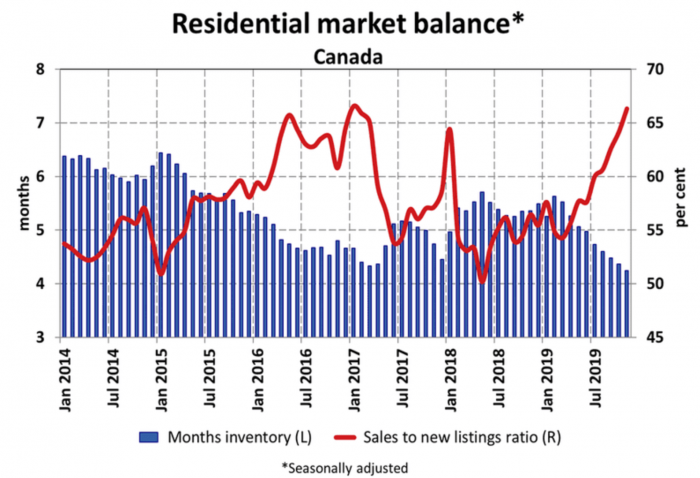 The higher home prices go, the greater the chance of:
A) new (stricter) mortgage regulations aimed at slowing debt accumulation and home prices, and/or

B) an effective moratorium on loosening existing mortgage policies.
That's why 2020 will have housing watchers on the edge of their seats with respect to home price appreciation.
And price performance is heavily rate dependent, which brings up another highly uncertain topic…
The Path of Mortgage Rates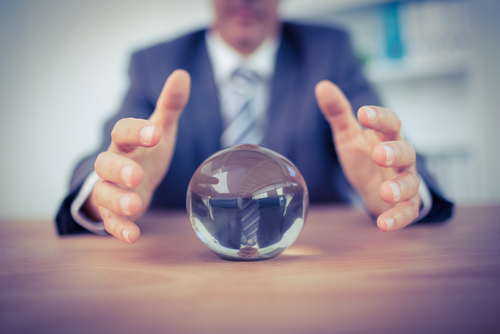 Canada's core inflation rate is at multi-year highs. And popular thinking is that President Trump will further juice the U.S. economy in 2020, given it's an election year and all.
If true, that's quite possibly bullish for mortgage rates—for at least the first part of the year.
But we're also seeing cracks starting to form in the Canadian economy. Among the weakening economic fundamentals worth watching: an unemployment rate that appears to be bottoming, record debt loads, spiking insolvencies and Canada's persistent yield curve inversion (a potential recession indicator).
That means there's a good chance Canada will witness a more pronounced tug of war in the rate market in 2020. This in turn suggests a lower probability of extreme rate movements (and only minor help or hindrance for home prices).
If the Bank of Canada finally does move rates, the market is betting more on a rate cut than a rate hike. And more likely in the second half of the year.
Of course, due to economic developments that frequently come out of left field, predictions like this are often worth exactly what we charge to read them.
---

---