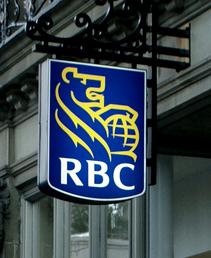 "RBC's affordability measure hasn't been this bad since 1990."—RBC Economics
That's according to RBC's "Housing Trends and Affordability" report, which is making headlines across the country as we speak.
But if you're house hunting and terrified you won't get a mortgage, don't soil your trousers just yet.
There's a devil in RBC's details. It's the mortgage rates they assume in the study. They're not exactly realistic.
RBC's study uses posted 5-year fixed rates, as tracked by the Bank of Canada. When comparing last quarter to 1990, for example, the report assumed that these were the rates borrowers paid:
Q2 1990: 14.25%
Q2 2018: 5.27%
Back in 1990, people paid close to posted rate, so no problem there.
The problem is with the rates that RBC assumes people pay today — the actual rates that determine people's "affordability." They are much lower than what RBC assumes in its conclusions.
Take the latest data point from June 30, 2018. The real-life average 5-year fixed rate was 3.25% at the time. That makes a huge difference in affordability compared to the 5.27% posted rate that RBC's report is based on.
Mind you, the government's "stress test" still requires most borrowers to prove they can afford posted rates like 5.34% (thank the Department of Finance and OSFI for that). So in this sense, posted rates are still relevant.
But if you really wanted to get into the housing market, you could qualify at 5-year fixed rates as low as 3.74% to 4.24% at a non-bank lender. You could even get a 30-year amortization to keep your payments even lower and more easily pass that lender's non-OSFI-compliant stress test.
Here's the point of all this. RBC freaked out a lot of people today when it wrote, "The ownership costs to carry a home bought in the second quarter of 2018 would have taken up 53.9% of a typical household's income (compared to 55.4% in 1990). This is up sharply from 43.2% three years ago."
But had RBC instead used a more realistic 3.74% rate in Q2 2018, that 53.9% figure would have dropped to 47.3% (we confirmed this directly with RBC).
Long story short, you just can't take housing headlines at face value. We're not saying houses are cheap (they're not, by so many measures). But relative affordability is still materially better than it was 28 years ago.
---

---