Canadian mortgage rates follow U.S. rates like spring follows winter. So today's U.S. Federal Reserve rate cut is most relevant indeed.
The Fed chopped the floor for its key target rate by 25 bps today to 1.75%—the same as the Bank of Canada. It's the second cut in 49 days, but only the second cut since 2008.
As usual, the Critic in Chief was less than impressed:
Jay Powell and the Federal Reserve Fail Again. No "guts," no sense, no vision! A terrible communicator!

— Donald J. Trump (@realDonaldTrump) September 18, 2019
While Powell may shrug off the POTUS's bully tactics, today's cut makes things more interesting for the Bank of Canada.
Consequences for Canadian Rates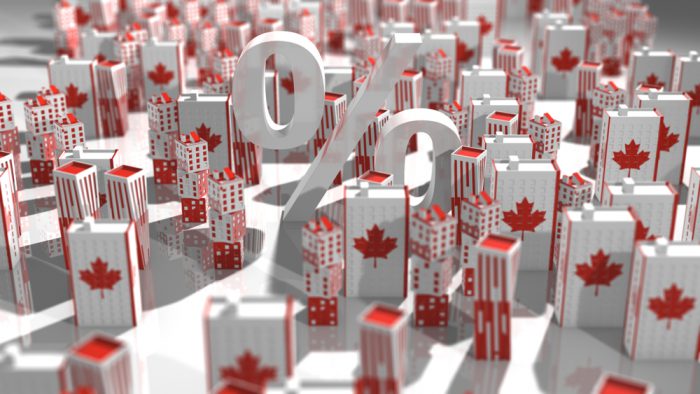 The labour market is still perky and household spending is picking up, said Powell.
For those reasons, despite below-target inflation, weakening exports and slowing business investment, Fed officials have no more rate cuts in their crystal ball this year.
We don't have a bias anymore, said Fed boss Jerome Powell in a Q&A period after today's announcement. "We don't see a recession," attributing yield curve inversion to small-term premiums and negative rates overseas. "Our long rates are very definitely being pulled down by low rates abroad."
As for the Bank of Canada, it remains very much on the sidelines. Albeit, if the Fed cuts again the BoC may have to re-evaluate its position.
Canada's all-important 5-year bond yield, which parses the impact of all known factors on Canadian rates, was barely changed after the Fed cut. Hence, the market doesn't imply that today's Fed cut will be overly impactful for Canadian mortgage pricing.
Mortgage Rate Update
Some of the lowest fixed mortgage rates have risen 5-15 bps in the last week. That follows this month's 35-bps explosion in yields.
Nonetheless, it's still a borrower's paradise. Some examples…
Canada's best short-term rates:
Canada's best long-term rates:
---

---