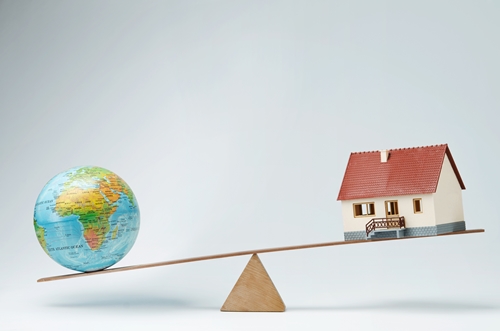 Do you care if some investor in China or France dumps Canadian bonds?
Many would answer, no.
But when foreign demand for Canadian bonds drops, other things equal, bond prices drop.
And given bonds and yields (interest rates) move inversely, and given fixed mortgages are partially funded in the bond market, when overseas demand for Canadian bonds falls, it usually pushes up Canadian mortgage rates.
After this recent Globe and Mail story on the Japanese purportedly buying Canadian bonds and driving down our mortgage rates, we had a look-see into what other foreign investors were up to.
The latest data shows that foreigners, who own 30% of Canada's bond market, have been shedding positions in the last year and a half. Here are the charts:
Overseas investors have been losing confidence in Canada's economic position. They've also lost some confidence in the Canadian dollar. And that's a problem — because the value of our loonie impacts their investment returns (since investors must buy Canadian dollars to buy Canadian denominated bonds).
What's the Effect?
The news about Japan buying our bonds should be welcome for anyone rooting for rates to stay low. "We see these flows (from Japan) being an important dictator of near-term curve directionality," CIBC wrote.
Without a doubt, overseas buying saves Canadians money. Between 2009 and 2012, for example, foreigners bought $150 billion of GoC bonds. That pushed down our 10-year yield by 100 basis points, estimates the Bank of Canada.
In practice, another country ramping up Canadian bond purchases by $10 billion today could easily move the mortgage market. The effect wouldn't be massive—we're probably talking 5 bps or less depending on how concentrated the buying is in 5-year maturities. But even a 3-4 bps move in rates translates into dollars and cents.
If, for example:
new international demand pushed Canada's benchmark 5-year yield down 4-bps
and that transferred to a similar 4-bps drop in 5-year fixed funding costs
and lenders passed it along to consumers…
…that would amount to potentially $500 in interest savings over five years on the average $265,923 mortgage.
For this and other reasons (like keeping the government's borrowing costs lower and keeping inflation contained), mortgagors are well-served if our currency and bonds remain attractive abroad.
---

---