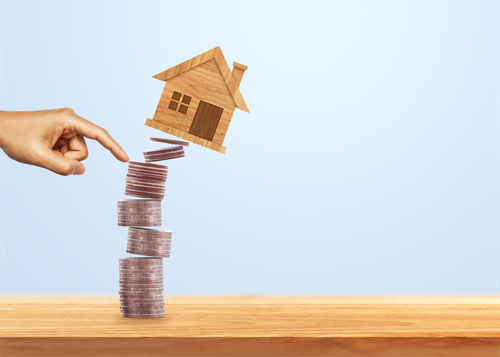 Mortgage Report – Weekend Edition
Prices Tumble in April: The national average home price in Canada has plunged almost 10% in one month (April). That's never happened before in CREA data going back to 1980. The next closest month-over-month drop was -7.6% in April 1989. The data was skewed partly by the GTA's 11.8% nose-dive.
Home Inventories Skyrocket: The total number of real estate listings, relative to sales, exploded 111% last month. Canada is now at 9.16 months of inventory (seasonally adjusted), says CREA. In other words, it would take over nine months to clear all listings at the current pace of sales. This is the highest level of inventory since the 2009 recession when it peaked at 9.71 months. Inventory is the most telling of CREA's housing indicators. Sudden spikes are often followed by further price weakness in ensuing months.
Some Perspective: During past recessions, like in the early 1990s, real estate "listings were piling up," CREA Senior Economist Shaun Cathcart tells us. "Right now, they're falling fast." He adds that sales "disappeared instantly" after the lockdown, yet most listings "hung around," even though many sellers didn't (couldn't) actively market their properties. "I expect [months of inventory] to fall back next month," Cathcart projects.
BMO's Insured-Rate Gap: Banks are being more aggressive with their advertised default-insured mortgage rates. As BMO's move below shows, it's "rewarding" insured borrowers with 30-bps lower rates. That 3/10th of a point savings means an insured BMO borrower pays $1,400 less interest per $100,000 of mortgage over five years. But they have to pay up to a 4%+ insurance premium to get this lower rate, depending on their equity.

Side note: If you're wed to your bank for some reason—and you have a 65% loan-to-value or less—it may be worth asking what rate the bank would give you if you paid the $600 per $100,000 CMHC fee. If the insured rate is more than 15 bps lower than the bank's best uninsured rate, you may be ahead. Of course, you'll usually find a lower rate at another lender with no insurance premium required.

These are BMO's latest fixed-rate reductions:

3yr "Special": 2.89% to 2.74%
5yr Smart Fixed (insured): 2.79% to 2.69%
5yr Smart Fixed (uninsured): 3.09% to 2.99%

CIBC Trims Fixed Rates: Canada's fifth biggest bank lowered the following advertised rate "specials" today:

5yr: 3.09% to 2.97%
7yr: 3.29% to 3.17%

National Bank Cut: …the following special fixed rates:

4yr: 3.04% to 2.94%
5yr: 3.09% to 2.99%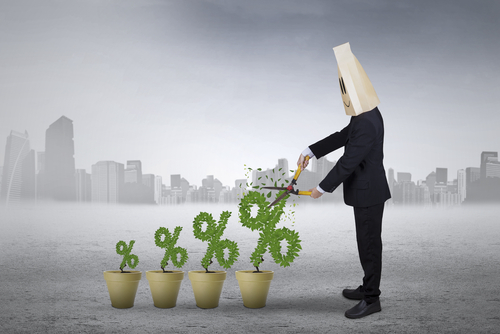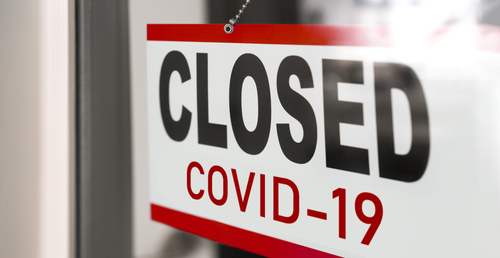 Capital Economics on Negative Rates: "The key issue is not that the policy rate is still too high, but that credit spreads are still elevated." In other words, investors continue to force banks to pay more for funding, and that's keeping loan rates higher than normal relative to bond yields. While negative rates in Canada may be inevitable someday, the BoC would likely buy more assets (e.g., buy bonds to push down longer-term rates, including mortgage rates) before it went negative on its overnight rate.
Loss Provisions Soaring: Lenders are setting aside far more capital for expected losses than Bay Street anticipated. Equitable Bank was one canary in the coal mine this week. Its provisions for uninsured mortgage losses were 48 bps vs. its 9-bps long-term average. Home Capital, too, surprised observers by increasing its provisions to 70 bps in Q1, up from 9 bps in the previous quarter. Capital isn't free. These loan-loss buffers will probably result in higher-than-normal mortgage rates (relative to bond yields) for multiple quarters.
Steer Clear for Now: "Banks stocks [are] unlikely to outperform until signs of credit losses are peaking," says National Bank Financial. And it's "still too early to make that call."
FTHBI Bust: The "2,950 [First-Time Home Buyer Incentive] approvals are a far cry from the target of 20,000 that CMHC had set for the program's first six months of operation."—MP Tom Kmiec via MBN
Fun Fact: Or, not so fun if you're anti-oligopoly. "The largest five banks hold 89% of the market share [in Canada], compared to 35% in the US," notes Capital Economics.
To all ye mortgage shoppers, happy 3-day weekend!
---

---