—The Mortgage Report: July 31—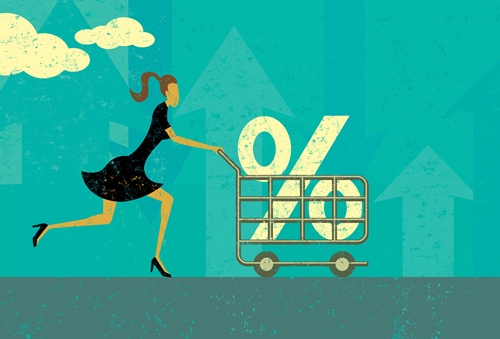 Snapping Up Bonds: Fixed-rate mortgage shoppers dreaming of lower rates better hope for lots of bond buying in the months to come. And that's what we're getting from the Bank of Canada. The BoC is buying a lot of 5-year bonds, which heavily influence 5-year fixed mortgage pricing. Under the Government of Canada Bond Purchase Program (GBPP), which launched on April 1, 2020, the Bank of Canada says it has purchased ~$19 billion of 5-year Government of Canada bonds in the secondary market (see chart below). That's in addition to its ongoing auction purchases. The BoC snapping up government debt has a powerful effect on mortgage rates because Canada's 5-year bond market isn't that big. "…The total outstanding amount of the current 5-year Government of Canada 'Benchmark' bond is $32.5 billion," says the BoC. "For the ~5-year sector [as a whole]…the total outstanding amount is approximately $120 billion." In other words, the BoC is directly removing roughly one-sixth of the 5-year supply in the open market, and indirectly impacting the rest. That makes it easier for our central bank to move yields, but ultimately our 5-year bond takes most of its cues from American rates. So as long as the BoC and U.S. Federal Reserve keep manipulating bond markets there will be 5-year fixed bargains aplenty for months to come.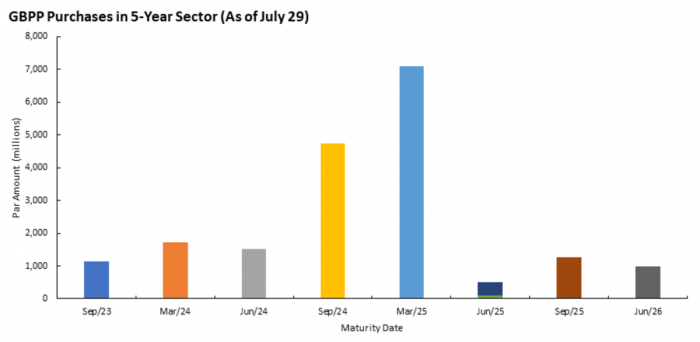 Second Dip Ahead?: "…The increase in virus cases, and the renewed measures to control it, are starting to weigh on economic activity," said the world's most powerful central banker Wednesday. This latest COVID spike south of the border might just be enough to sink 5-year bond yields to a record low. We're only 5 bps away from one, as we speak—might as well get it over with already. If yields do dip lower, that's obviously bearish for fixed mortgage rates, which are already doing the limbo under 2%. As it stands, government bonds are in one of their tightest ranges in history thanks in part to central bank interventions like that noted above. Something's gotta give. Grab some popcorn and enjoy the suspense.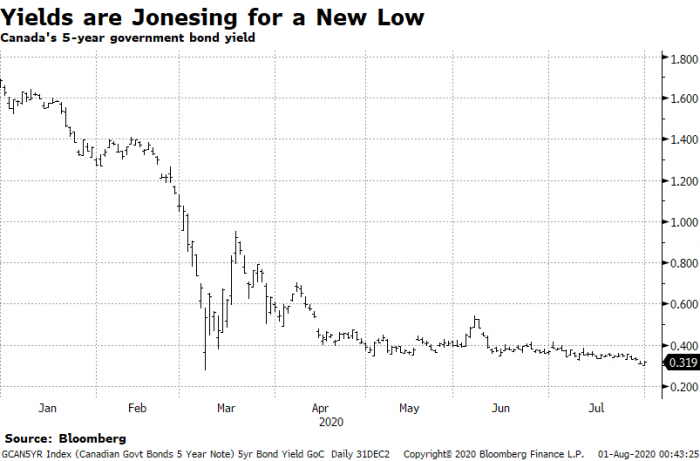 ---

---