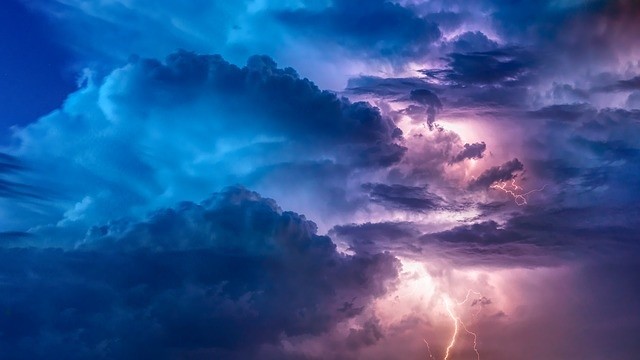 There's an increasingly ominous vibe to Canada's economic outlook, and that's got the market taking rates down another notch.
Canada's 5-year bond yield is seven basis points lower today—to 1.63% as we write this. That's the lowest it's been since December 2017. All told, the 5-year yield has now sank 83 basis points since the November high.
With the Bank of Canada seemingly taking rate hikes off the table and GDP down 3 out of the last 4 months, markets are now pricing in a greater probability of a rate cut this year than a rate hike. Albeit, prime rate is expected to remain flat at 3.95% through at least the spring.
Fixed Rates Tumble
Not surprisingly, we're seeing fixed rate cuts O'plenty. In the 5-year fixed market, most big banks are now down to 3.49% or less on a discretionary basis while non-Big-6 lenders are 3.34% or below. (Don't mind the bank's higher advertised rates. They're just a starting point for negotiation.)
Insured rates are even lower. Thus far, no one has matched HSBC's aggressive 2.99% insured special (latest HSBC mortgage rates). That offer is making competitors pull their hair out. But it's not that lenders can't match it, they just don't want to (yet). Gross margin on that rate, relative to bond yields, is now 136 bps—big enough to warrant matches from at least one or two competitors — especially given we're entering the hyper-competitive spring market.
Interestingly, none of the big banks have cut their 5-year posted rates in months. Among other things, keeping higher posted rates let banks: (A) sell at bigger "discounts," which increases their penalty revenue in the future, and (B) avoid having to reprice thousands of mortgages waiting to close.
Unfortunately (for borrowers with greater debt-to-income ratios), higher posted rates also keep the mortgage "stress test" elevated at 5.34%+, making it harder to get approved.
Mind the Spread
The Fixed-Variable spread (i.e., the difference between 5-year fixed and variable rates) is now just 19 basis points (0.19%-point) based on typical big bank rates.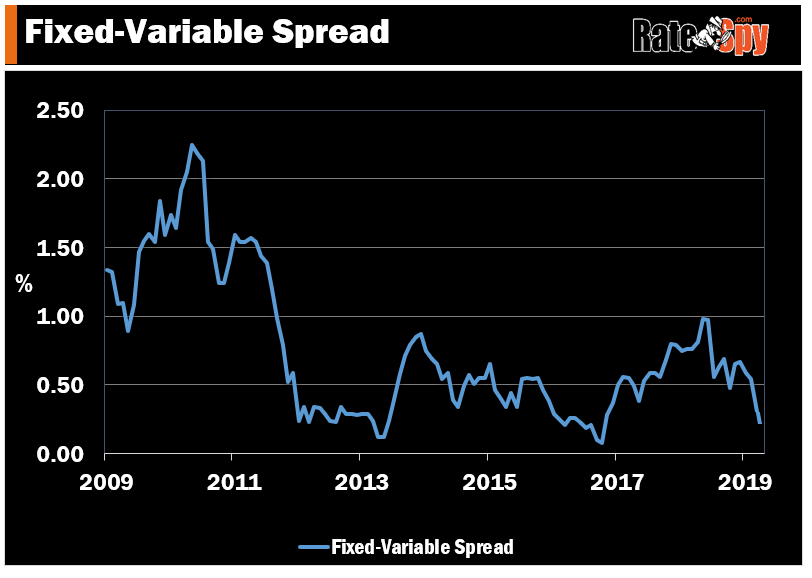 That's got more than a few mortgage shoppers thinking fixed rates are the way to go. As I wrote in the Globe last night, that's a risky bet. The spread is narrowing because the market thinks rates will be flat or drop in the next year or two, and that's a pro-variable trend.
---

---