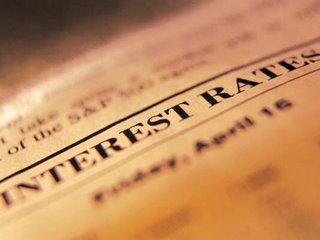 It's been over a week since TD boosted its "mortgage prime" rate in unprecedented fashion, and so far, the other banks have left TD out to dry. None of them have copied its 15 bps hike on variable-rate borrowers.
If all the other banks forego this opportunity to pad their revenue, it wouldn't be shocking, but it would be unexpected. OSFI's new capital rules took effect for big banks on Nov. 1. That means banks must set aside more capital for conventional mortgages in richly valued cities. This, as we said last week, is one of multiple regulatory developments making mortgages more expensive for lenders.
If the other Big 6 don't match TD's rate hike, they'll likely cut their mortgage discounts internally. That lets them offset the new costs Ottawa has rammed down their throats, while sidestepping any PR damage.
On that note, it's amazing how little publicized backlash there was among TD's existing variable-rate customers. These people just saw their bank reach into their pockets and grab another 15 bps of interest, despite no Bank of Canada rate change. That amounts to $72 million in additional revenue for the bank, according to one analyst's estimate at RBC Capital Markets.
If TD's peer banks don't follow its lead, and TD customers (rightly or wrongly) feel like they're being taken advantage of, some of those customers may revolt — like this guy:


Interestingly, we hear an unconfirmed report from a TD insider that large numbers of its variable-rate holders (several times normal) locked in last week. These folks likely got spooked by TD's prime rate increase, worried that there are more to come.
We're guessing that most who locked in got rates well above the lowest rates in the market. Lenders never quote the best deals on conversions (because they know variable-rate borrowers must pay a penalty to lock in elsewhere), and that's just extra gravy for TD.
---
Update 1: Since this story ran, BMO has raised its posted variable rate to 2.85%. It is the first bank to react since TD's move. BMO matched TD's posted rate and TD's advertised discounted rate (2.60%), but BMO did not raise its prime rate. This means that, unlike TD, BMO chose to not impact its existing variable-rate customers (only new customers).
---

---