Never in history has a Canadian bank advertised a mortgage rate with a zero to the left of the decimal point.
Fortunately, there's a first for everything.
Effective December 4, 2020, HSBC Canada—who's made a name undercutting its big bank competition—is launching the lowest rate in Canadian history: 0.99%.
This is a milestone rate, akin to landmark rates like BMO's 2.99% 5-year fixed in 2012 and Meridian Credit Union's 1.49% fixed in 2015.
In this case, it's a variable rate for high-ratio insured purchases only, with a discount equivalent to prime – 1.46%. That discount is an all-time low as well, eclipsing the 145-basis-point discount offered by a handful of online brokers in November 2019.
But that's not all. The bank is launching three more record-low rates:
1.39% on a 5-year fixed for high-ratio purchases

A record low for a direct-from-lender rate

1.64% on a 5-year fixed for refinances
It's also got these new uninsured variable-rate offers:
1.29% on a 5-year variable for uninsured purchases and switches
1.34% on a 5-year variable for refinances
These are all ongoing rates, not limited-time offers with defined expiration dates. And there are no strings attached relative to HSBC's regular products.
On low-ratio purchases and switches, HSBC is also throwing in $1,000 cash, which covers most of the legal and appraisal fees.
Should You Jump on 0.99%?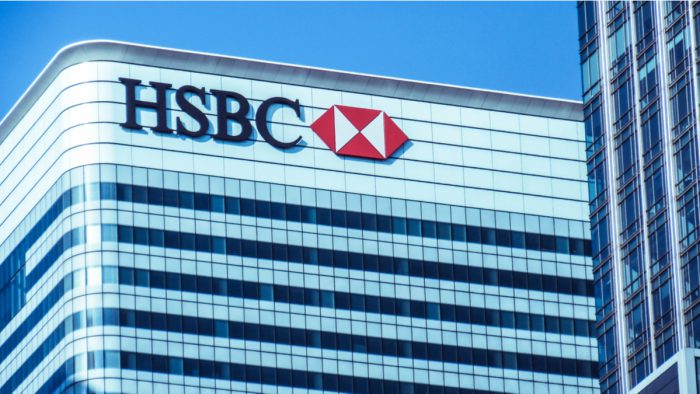 A rate below 1% is as close to free money as Canadian mortgagors have ever been. If you are risk-tolerant, financially stable and need an insured mortgage, you owe it to yourself to at least consider it — given our central bank is pledging to keep rates low until 2023.
Consider that just 20 months ago, most Canadians were paying rates three times higher. The 2.99%+ rates back then were costing people over $9,000 more interest over five years per $100,000 of mortgage.
Compared to today's lowest nationally available 5-year fixed at 1.39%, a 0.99% rate will likely put you way ahead of the game for at least 1-2 years. The question is, what do you do when rates march higher.
If the Bank of Canada lifted rates more than 75 bps in mid-2023, you'd save more in a 5-year fixed. That is, unless you were incredibly timely (read lucky) and locked in at just the right time — before 5-year bond yields rose enough to take 5-year fixed rates higher.
The Spy's advice: Don't count on that. It's not a reliable strategy due to timing challenges and rate slippage when you convert to a fixed rate.
If you're going to bite on this 0.99%, you should be prepared to ride it out. Maybe the BoC will only hike 75 bps like it did in 2010. That would still leave you ahead with a 0.99% variable. Only if prime rate jumped a point or more around mid-2023 would a 5-year fixed save you more, based on interest cost alone.
At this point, we can't blame any well-qualified insured borrower for wanting a piece of this rate. And HSBC's floating-rate features are fantastic. It's a standard-charge mortgage that's fully open after three years and you get to convert to a fixed rate anytime without penalty (not that we're advocating that). That's not to mention the much more favourable 3-months' interest penalty of a variable versus a fixed.
What's more, unlike most lenders, you get HSBC's best advertised refinance rate on a conversion (i.e., that rate changes over time but if you locked in an HSBC variable today, you'd get a 5-year fixed at a tremendously low 1.64%).
Just be aware that HSBC's got a very unpleasant big bank-style prepayment penalty on its 5-year fixed, if you decide to lock in. (Penalties apply when you break a closed term before its maturity.)
How Does HSBC Do It?
HSBC mortgage rates have been leading other banks most of the time since mid-2017. And it's not because HSBC has a materially lower funding cost than titans like RBC and TD.
HSBC's securitization program is part of what makes insured rates like 0.99% possible. "For the last few years we've passed that discount from securitization on to customers," said Jonathan Bundle, Head of Products, Wealth and Personal Banking, HSBC Bank Canada. In general, however, top global banks have relatively similar funding costs.
More important is the fact that, "We view mortgages as a key relationship product," he says. "We look at the customer relationship as a whole, not on an individual product level." And, "Mortgages are a good way to acquire and retain customers."
"I wouldn't have thought we'd have a competitive market in December," Bundle says. "December is usually very sleepy [in the mortgage business] and normally it stays quite slow into January."
But with COVID wiping out the spring market, home sales are still piping hot this fall. The mortgage market is also extremely competitive right now, he adds.
There's also a lot of uncertainty about what next year will bring. That may be motivating the bank to capture business now while the getting is good.
Whatever its reasons, HSBC's strategy is working. "We have seen good growth in the mortgage book over the last few years," a spokesperson told us.
I suspect that "good" means "great."
If You're Interested
The easiest way for customers interested in one of these rates is to apply online. A mortgage specialist from the bank will then phone you back within two business days and lock in the rate. Allow 30 days to close on a new purchase.
As for whether 0.99% is the bottom, we asked Bundle if it's possible the bank drops this rate even further. He couldn't rule it out, of course.
"After this year, nothing surprises me anymore."
---

---