"We cannot withstand a trade war with the United States" – Rona Ambrose.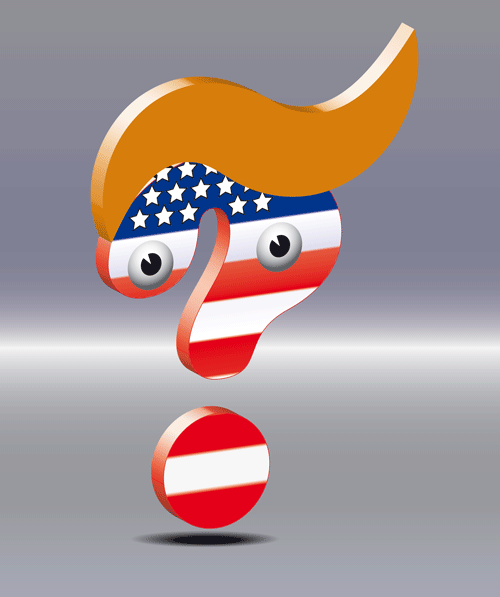 When over 70% of your exports go to one country, and that country's representatives say, "There's a special place in hell," for your Prime Minister, that's a problem.
This is what the state of relations has come to between two of the world's closest allies. Given Trump's tendency to posture, his administration's words this past weekend can't be taken at face value. But for all anyone knows it could be the tip of the iceberg of Team Trump's economic irrationality.
So far, most analysts are optimistic we'll get through this war of words. After all, they're not without precedent. Nixon called Trudeau Sr. an a**hole (he used the actual word, albeit not publicly) and Can-USA's relationship still ultimately flourished. More importantly, Canada is not a net jobs threat to the U.S. and implementing wider-scale tariffs would harm U.S. companies too.
But Trump has proven that his unpredictable bark can turn into bite. His auto tariff threats cannot therefore be dismissed, however tricky it would be to implement. Nor can his warning about tearing up NAFTA (and if he doesn't tear it up, Canada will now be pressured into even more costly concessions).
Canada's economic pain from major tariffs would be severe—very possibly recessionary. We export $56 billion worth of autos to the U.S. That dollar value is 229% more than our steel and aluminum exports combined (which Trump has already slapped duties on). On top of that there's hundreds of thousands of Canadian jobs tied directly or indirectly to auto exports.
We won't hazard a guess as to what happens next. Leave that to the pundits. Suffice it to say, trade risk is now a heavier factor weighing on Canadian rates. The bank of Canada can't and won't ignore it.
Market Reaction
The weekend's rising tensions pushed down five-year bond yields—which lead fixed mortgage rates—but just modestly (2.5 bps). And rate hike probabilities for July barely moved. Most traders seem to be assigning little credibility to the remarks from Trump and his toadies and/or are frozen by uncertainty.
The one thing that is certain is that anti-Canadian sentiment south of the border is not economically beneficial (for us). This, at least somewhat, raises the odds that Canadian rates could be the same or lower one or two years from now.
From a mortgage perspective, that's variable-friendly news. But it's not sufficient justification to pick a variable rate over a fixed. Nor are lower mortgage rates anything to root for in a climate of growing economic risk.
---

---