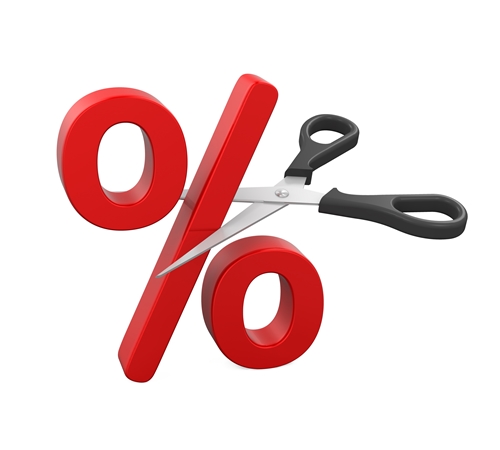 TD and CIBC just became the first Big 6 banks to advertise 5-year fixed rates below 3% since 2017.
This morning, TD and CIBC chopped their advertised 5-year fixed specials by 32 basis points (to 2.97%) and 30 bps (to 2.99%), respectively. Banks seldom cut that much in one sitting. Albeit, sources tell us both banks have been selling 5-year mortgages below 3% on a discretionary basis for weeks.
Indeed, most 5-year rates are already sub-3%. But it's the fact that banks are now openly displaying Canada's most popular term with a "two-handle" that is psychologically meaningful. It puts all competitors on notice that 2.99% is the absolute most you can price at if you want to win business from well-qualified borrowers.
It's notable that just six short months ago, advertised 5-year fixed rates at the Big 6 banks were in the 3.89% region. The market thought they were on their way to 4%-plus based on economist expectations (yes, I know, why do we bother mentioning economist forecasts?). How fast the market can turn.
Real 5-year Fixed Rates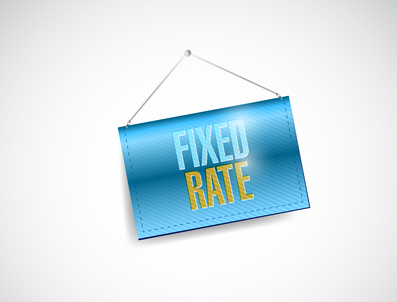 The true 5-year rate market is at 2.90% or less (based on discretionary Big Bank mortgage rates). If you want that kind of rate from a major bank, without haggling, Scotiabank's eHome portal (latest Scotia mortgage rates) is where to look. It's still the only big bank we're aware of that advertises rock-bottom rates online (albeit, behind a login screen).
Smaller banks are different. They're not afraid to show all their cards. motusbank (2.82%), Alterna Bank (2.84%) and Simplii Financial (2.89%) are all national banks openly advertising rates at 2.90% or below.
The lowest 5-year fixed rates remain from:
Stress Test Update
In other news, Scotiabank cut its 5-year posted rate today to 5.19%. That's important to the extent it affects Canada's minimum qualifying rate (stress test rate).
But in this case, there is no impact (yet). That's due to the complex way the Bank of Canada calculates this official benchmark.
The BoC has told us:
"When there are two modes [in major bank 5-year posted fixed rates] of equal distance from the simple 6-bank average (as there is today), the mortgage qualifying rate is the mode [average] from the banks with the largest value of assets booked in Canadian dollars."
So we manually calculated which banks have the largest value of assets booked in Canadian dollars, and then confirmed it with the Canadian Banker's Association. Here are the numbers:
| | | | |
| --- | --- | --- | --- |
| Bank | 5-year Posted Rate | 5.19% Posted | 5.34% Posted |
| TD | 5.34% | | $543,372,762 |
| RBC | 5.19% | $534,542,888 | |
| Scotia | 5.19% | $476,252,649 | |
| CIBC | 5.34% | | $439,383,892 |
| BMO | 5.34% | | $298,414,662 |
| NBC | 5.19% | $200,057,587 | |
| Totals | 5.34% | $1,210,853,124 | $1,281,171,316 |
So the nay's win. The stress test will not drop from 5.34%—not until there's one or more new rate changes.
Wouldn't it be nice if the market set the stress test rate used to qualify over 4 out of 5 mortgages in this country? Not some convoluted formula driven by six companies?
Any number of methods would be better than what we're stuck with now, so long as it's easy to understand and transparent (one possibility: the government's five-year bond yield plus 350 bps).
Other Rate Changes of Note

CIBC lowered the following special fixed rates this morning:
5-year: 3.29% to 2.99%
7-year: 3.39% to 3.29%
Scotiabank cut the following posted fixed rates:
3-year: 4.44% to 4.39%
5-year: 5.34% to 5.19%
7-year: 5.79% to 5.69%
10-year: 6.29% to 6.19%
TD dropped the following special fixed rates:
3-year: 2.96% to 2.92%
5-year: 3.29% to 2.97%
---

---