—The Mortgage Report: July 28—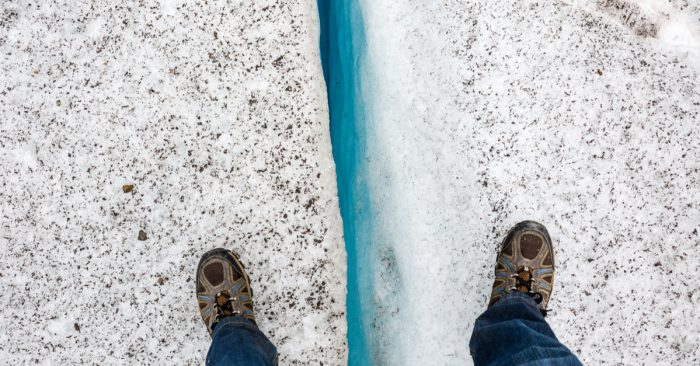 A Paper-Thin Spread: The gap between fixed and variable rates is as narrow as it's been in months. The most competitive mortgage providers now sell 5-year fixed rates for less than 7 basis points above the cheapest variable rates. That "fixed-variable spread" could soon become negative, as it was in early March. Fixed rates are now so low that even a single 1/4-point rate hike from the Bank of Canada—three to four years from now—could result in borrowers paying more interest in a variable than a 5-year fixed. And when the BoC raises rates, it virtually never hikes just once. On top of that, the Bank of Canada implies that prime rate cuts are finito. So, floaters can no longer rely on future interest reductions. Such an analysis does have one caveat, however. It assumes you maintain the mortgage a full five years. That's relevant because variable rates have much lower prepayment penalties in most cases. Then again, if you know you'll need a mortgage 5+ years and you pick a "fair penalty" lender, prepayment risk is no reason to shun a 5-year fixed term.
Separation Financing: Tens of thousands of homeowners split up with their spouse or partner each year. A lot of them don't know it, but with as little as 5% equity left in the home, one party can buy out the other and stay living in the property. A quick primer…
Tough Times for Micro Lenders: In May, Ontario Mortgage Investment Corporations (MICs) closed only three-quarters of the mortgages they closed the year before, according to data from Teranet. MICs—which have roughly 13 times the default rate of banks—are higher-cost lenders. They're often used by borrowers in a bind, with no better options. MICs have had a tremendous run since the last recession, amassing market share thanks partly to improved distribution through mortgage brokers and lower interest rates. But now, MIC borrowers are reportedly missing payments at a materially higher rate and some MICs are running into liquidity problems. Investors are getting nervous, despite the fact MIC loans generally have 25-40%+ equity. "…The problem is, the last 10 years the [housing] market has been very good and corrected any mistakes you have made [as a MIC lender]," RiverRock CEO Nick Kyprianou told the Globe & Mail. The implication is that some MICs lent too aggressively and will have to cease lending. And they will. But given their small single-digit percentage of the mortgage market, the news headlines will be worse than the actual problem.
"Alternative" Mortgage Rates Fall: Non-prime mortgage rates have been dropping noticeably, as have GIC rates. Short-term GICs, which are used to fund many higher-risk mortgages, are down 120+ basis points since January 1. That and shrinking non-prime mortgage growth are leading to the most competitive alternative lending rates we've ever seen. That's welcome news for borrowers with weaker credit, a harder time proving income and/or recent immigrant status. As just one example, self-employed borrowers who:
(A) have high debt ratios (e.g., a 50% total debt service ratio versus the 44% normal maximum), and
(B) cannot prove enough income using traditional methods (like tax returns)
…can now find rates as low as 3.39%. That's an exceptionally low premium for higher-risk financing.
Brakes Slam on Condo Sales: New condo sales in the GTA plunged 85% last quarter, the most since the 2009 financial crisis. (Source: Urbanation)
---

---