A CIBC poll today finds that:
72% of Canadians expect rising interest rates over the next 12 months (26% think they'll stay the same)
An overwhelming 83% of Canadians favour "predictability and stability over risk" when it comes to their finances (unsurprisingly)
77% of current mortgagors already have a fixed mortgage rate.
Yet, just half (54%) of homeowners or prospective homeowners say they'd take a fixed-rate mortgage if they had to choose today.1
The more rates increase, the more we could see informed borrowers choosing variable rates. Variable-rate advantages only improve the higher rates go.
The fact that variable rates are maintaining consumer mindshare in a rising rate environment is not surprising. Consider that:
The wider the gap between fixed and variable, the more costly the "insurance" of a fixed rate, and the lower the demand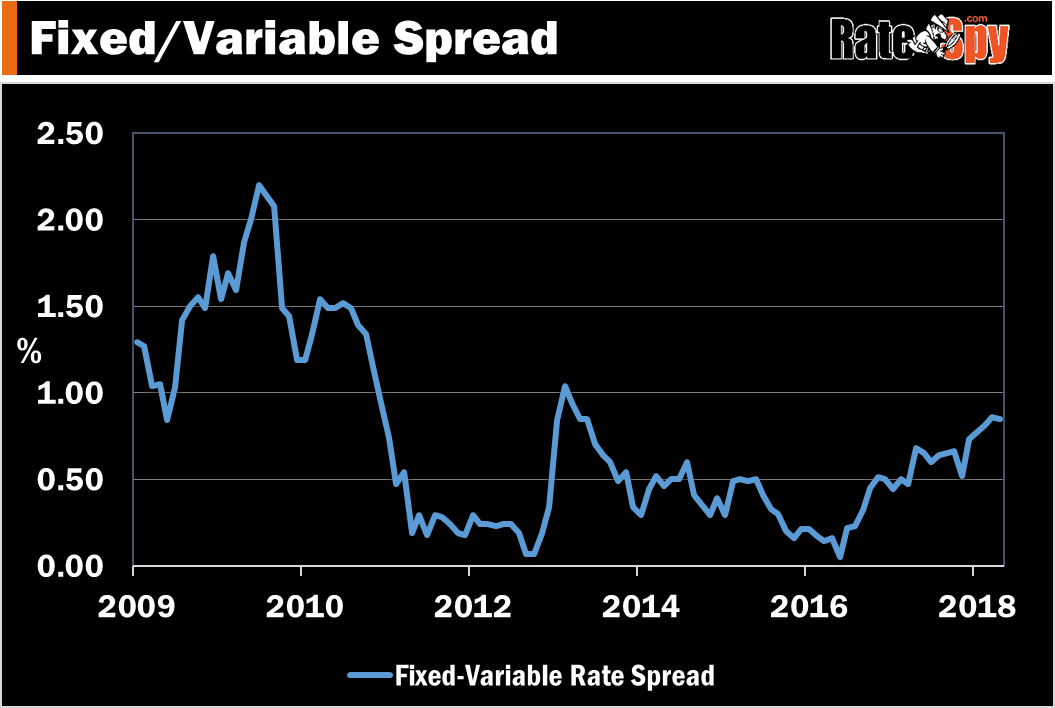 With higher debt loads, some consumers are drawn to the upfront cashflow advantage of a variable rate
Rising home prices create bigger equity buffers, giving some borrowers the confidence to assume more risk with a variable rate
Many floating-rate mortgages have fixed payments, reducing their perceived risk
Some folks are simply more prone to variables, regardless of the rate environment. Past studies have suggested that one-third of variable-rate mortgagors always choose floating rates
There's anecdotal evidence that mortgage advisors have increasingly been recommending variable rates given the wide spreads from fixed rates and given their shrinking ability to compete with the lowest uninsured 5-year fixed rates
Due to the latest government stress test, there is no longer a qualification advantage for choosing a 5-year fixed rate over a variable
Variables have received an inordinate amount of media attention this year, boosting their demand somewhat.
The takeaway is that variable-rate market share will likely continue holding its own, despite further Bank of Canada rate hikes. And barring a drastic upside inflation surprise (which would not be variable-rate friendly), that's a good thing.
---
1The rest: 19% would choose a variable-rate mortgage and 26% are undecided.
---

---