A lot of folks out there were skeptical that the big banks would show borrowers love and pass along the full Bank of Canada rate cut. Us included.
But banks showed they still have a heart and did us right. RBC led the charge by slashing its prime rate 50 basis points to 3.45%. The rest of the bank herd then fell in line and matched.
Effective tomorrow, Canada's benchmark prime rate will drop to 3.45%, a place it hasn't been since July 2018.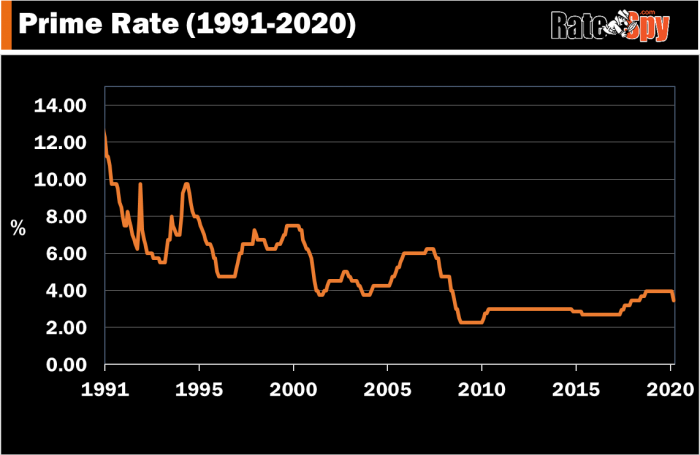 Assuming banks don't change their discounts, that'll drive down the average conventional variable rate to roughly 2.50%. Typical HELOC rates will drop to 3.95%.
But beyond the change in prime, one can't assume too much in the way of variable-rate pricing. We are, after all, in a falling rate environment with an inverted yield curve—an environment analysts say could shave a few percent off of bank earnings. That prompts Ron Butler of Butler Mortgage to ask, "We know that lenders will adopt the new prime rate, but will they just pull back on the discounts?"
The Rate World Rights Itself
For the first time since April 2019, fixed and variable rates will un-invert. Up till now, competitive 5-year fixed mortgages have been roughly 30 basis points cheaper than similar variable products. As of tomorrow, typical variable rates will once again be below 5-year fixed rates—where they belong. All thanks to the Bank of Canada.
If the BoC lops another 25 bps off its overnight rate by June (as the market now expects), and banks take prime down by the same amount (again, we're not holding our breath), variables could become a hot commodity.
"If the Bank of Canada believes the effects of Covid-19 on the world require an emergency rate reduction today, when few Canadians feel severe economic stress, then it only makes sense to assume another 25 to 50 basis point cut will eventually occur next quarter…when the slowdown in China is fully realized," says Butler. "Now that would be a low rate."
Interest Savings for Floaters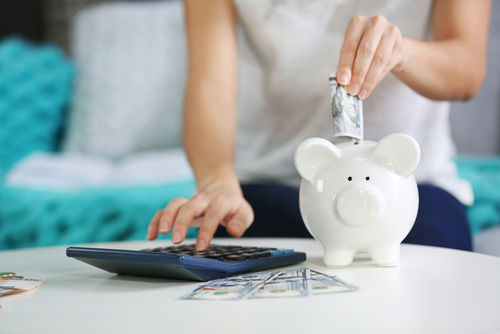 Those with a floating rate mortgage will see their interest cost drop by almost $500 a year per $100,000 of mortgage.
Payments on adjustable rate mortgages will drop about $24 per $100,000 of balance, based on the typical average amortization. Those in variable-rate mortgages will see no payment relief, but more of their payments will go towards principal instead of interest. Nothing wrong with that.
On the qualifying side, those choosing variables still have to prove they can afford a rate of 5.19%. But that "stress test" is supposed to change come April 6.
If Canada's 5-year bond yield stays below 1%, we could see the minimum qualifying rate fall from 5.19% to as low as 4.54%.
---
Sidebar: It's worth mentioning that the vast majority of lenders set their own prime rates. And not all of them choose to follow the big banks when they cut prime. Occasionally, sly little lenders may choose to pass through less of a BoC's cut. Others delay their reductions for weeks. I'll never forget how disappointed one of my clients was when his little credit union failed to match all the banks and lower his prime rate. That's not a worry with most small lenders, but if you have any doubts, ask your lender if it's ever not matched the official prime rate benchmark.
---

---