The world's most powerful central bank has slashed its main interest rate by one whole percentage point.
This is the U.S. Federal Reserve's largest emergency cut in its 100+ year history.
The move is a desperate bid to keep money markets functioning and stimulate borrowing and economic activity. Malls, restaurants, bars, factories, sports seasons, schools, international borders and even Vegas casinos are closing. When was the last time you heard of casinos simultaneously shutting their doors?
The Fed hoped this would boost market confidence, but instead—at the time this is being written—futures on the Dow Jones Industrial average have collapsed over 1,000 points (the most they're allowed to fall overnight).
U.S. 5-year yields were down 32 basis points at 10:25 p.m. ET, a stunning collapse. That should pull down Canadian 5-year bond yields by a roughly similar amount.
Bond yields, as regular readers know, heavily impact fixed mortgage rates.
Awaiting the BoC's Response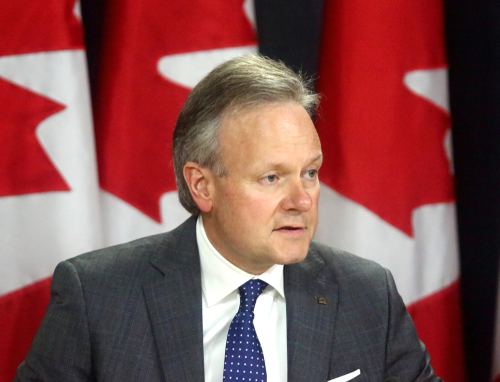 This is the Fed's second emergency rate cut, and on a Sunday no less. America's key interest rate has sunk 150 bps in just two weeks. If the BoC follows, Canada's key rate will be just 0.25%. That would tie the record low last seen in May 2010.
The Bank of Canada has "little choice" but to follow the fed, CIBC said on Sunday, as reported by Bloomberg. The BoC could cut rates again by Monday, CIBC told its clients.
If the BoC drops to 0.25%, that'll leave it with only 75 bps of rate ammo left, based on Stephen Poloz's own words. Sure, Poloz says negative rates are "very unlikely to be needed." But what's he supposed to say? If the market thinks we're going negative, it would only fuel more panic.
Canada's overnight rate should rest at 0.25% for at least a little while. If we got some tremendously positive news (e.g., a Covid-19 vaccine being rushed into production), that could theoretically be the low. But this crisis feels very far from over.
---
Sidebar: Still no word from Canada's Big 6 banks on where they'll take their prime rates. Benchmark prime remains at 3.45% despite a 50-bps BoC rate reduction on Friday. Given the potential for further BoC easing, the banks may wait to confirm what happens and coordinate with government officials.
---

---