Five quick bulletins from the mortgage market:
1. Canada's 5-year swap, which guides fixed mortgage rates, is on track for one of its biggest down days in history.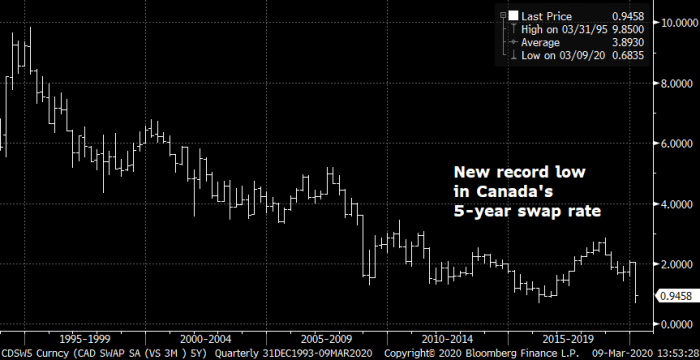 Driving this carnage is the biggest oil rout since the 1991 Gulf War. JP Morgan says, "The oil and gas sector represents about 6% of [Canada's] GDP but we expect the hit to economic activity will be larger as the negative impact on the energy sector will reverberate to business and consumer sentiment more generally" (Source: Bloomberg News).
2. No big cuts from major banks today. We heard rumours of some coming, but nothing to report yet. "Lenders are worried about a sudden V-shape recovery in bond yields," True North Mortgage founder Dan Eisner says. A few smaller lenders have trimmed rates and the lowest 5-year fixed is now down to 2.07% (in Ontario, higher elsewhere). The record low for effective 5-year fixed rates is 1.91%. We'll get there unless panic causes a spike in credit risk/liquidity premiums.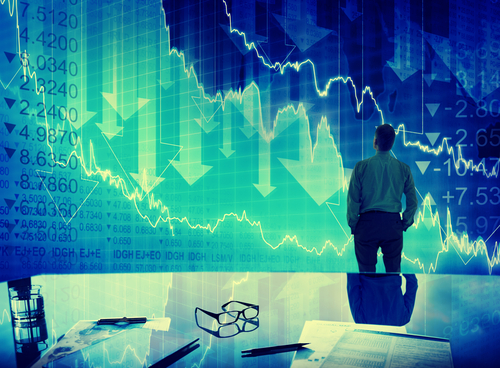 3. Based on the prices of bond market derivatives, traders expect the Bank of Canada to cut 75-100 basis points by year-end. Capital Economics says: "On top of the rapidly spreading coronavirus outbreak, the slump in oil prices raises the risk of recession this year and suggests that the Bank of Canada will slash its policy rate to just 0.25%." It now expects two back-to-back 50-bps rate cuts from the BoC. Dozens of economists will be joining Capital Economics, throwing in the towel and slashing their rate forecasts to zero/near-zero this week.
4. A 0.25% overnight rate would likely pull down prime rate by 60-100 basis points from today's 3.45%. Rates on most existing variable-rate mortgages would fall in line with prime rate. Rates on new variables may not fall in lockstep with prime if banks pull back on their discounts from prime rate — a possibility as we approach zero on the overnight rate.
5. The lowest mortgage rate in Canada remains HSBC's 1.99% 3-year fixed, but it's only available for default-insured purchases. The lowest uninsured rate is Tangerine's 2.19% 3-year fixed. Rate leaders will change in the coming days. If you don't want to check the site multiple times a day, set up a mortgage rate alert.
---

---