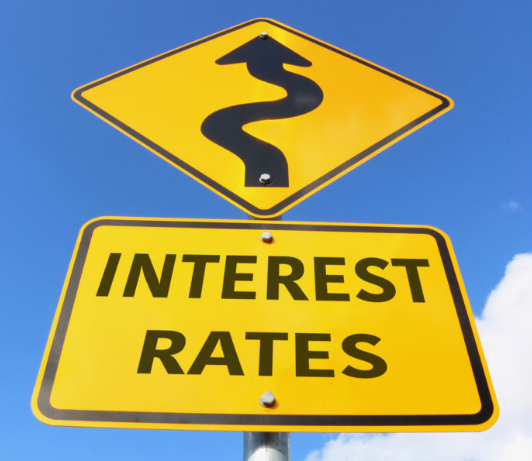 The Mortgage Report: Jan. 4, 2021
2020 was a year that took pleasure in humiliating forecasters. From the remarkable bounce in housing, to the resilience of mortgage volumes, to the devastation in big-city rental markets, to the homeowner exodus from urban cores to the lows of contract mortgage rates, to the persistence of high qualifying rates — 2020 made the phrase "I didn't see that coming" more popular than ever.
The year ended on a down note, but as Agility Forex said on Monday: "Traders do not care. They see the coronavirus as a temporary inconvenience ahead while awaiting a vaccine."
Those traders directly determine how much you pay for a fixed-rate mortgage, and so far, they're shrugging off the prospect of more economic destruction and keeping rates in a sideways channel.
Another Bank Pulls Forward Rate Hike Estimates
RBC is one of a growing number of institutions now expecting "a first hike" next year. In a recent research note, the firm's Capital Markets unit said the Bank of Canada's first rate increase since October 2018 will now be "seen in Q3-2022."
"However, the main policy lever in 2021 will be the quantitative easing program," it added, "where we expect a taper in Q2 (alongside lower [bond] issuance)…" Taper means the BoC would buy fewer bonds, potentially leading to an increase in bond yields. Bond yields, of course, influence fixed mortgage rates.
"Yields are expected to move progressively higher in 2021 as growth momentum both sides of the border accelerates," RBC concludes.
CMHC Makes Borrowers Subsidize Lower Income Housing
Some of Canada's lowest mortgage rates are made possible by securitization (selling pools of mortgages to investors). Now, CMHC wants to make that securitization more expensive for lenders, which means higher rates for many borrowers.
Effective January 1, the housing agency is making lenders pay 20+ bps more in securitization "guarantee fees" on 5-year mortgages, among others. This particular hike applies if the lender does not include loans to social housing projects or affordable multi-family projects in its securitization pools.

Explainer: CMHC guarantee fees compensate it for guaranteeing the "timely payment of principal and interest on National Housing Act mortgage-backed securities that are issued by various Approved Issuers and backed by pools of eligible insured loans." That lets smaller lenders more equitably access cost-effective funding.
Note: The government has increased these fees, which borrowers end up paying, multiple times. The newest fee increase applies regardless of whether a mortgage is insured by CMHC, Sagen or Canada Guaranty.

What this effectively does is tax lenders (and indirectly consumers). If lenders pass on CMHC's extra cost to consumers—and with margins so tight they likely will—the lowest default-insured rates could increase up to 5 bps. That's $662 of extra interest over five years based on the average Canadian mortgage size. That further disadvantages smaller lenders who often have the lowest securitized rates. For bigger lenders, the increase is even more.
CMHC justifies the increase by citing its "Support of the Government's efforts to encourage the development of alternative funding options in the private market and to support affordable housing funding supply."
Those who aren't a fan of CMHC's de facto tax on their insured mortgage can write their MP.
No End Date to CMHC Boss's Tenure
If you're anti-real estate establishment, you love him. If you're for less credit tightening, lower borrowing costs and better managed middle-class housing supply, you're probably not a fan. Either way, Evan Siddall is sticking around for who-knows-how-long.
A CMHC spokesperson told us: "Evan Siddall will stay on as President and CEO of CMHC until a new CEO is appointed." She wouldn't say if Evan might potentially stay into 2022.
While CMHC began reviewing applications in July, it's known of Siddall's scheduled departure for years, but still it has not produced his successor. Industry types we speak with find that curious. Can there truly be no qualified and willing candidates, or is Siddall staying on longer for some policy purpose?
CMHC says, "the selection process for a new President and CEO at CMHC is an open and transparent order-in-council process that is managed by the Government of Canada."
This and That
Quotable
"…We continue to think that most restrictions will be lifted in the second quarter, allowing economic activity to rebound strongly." — Capital Economics
---

---