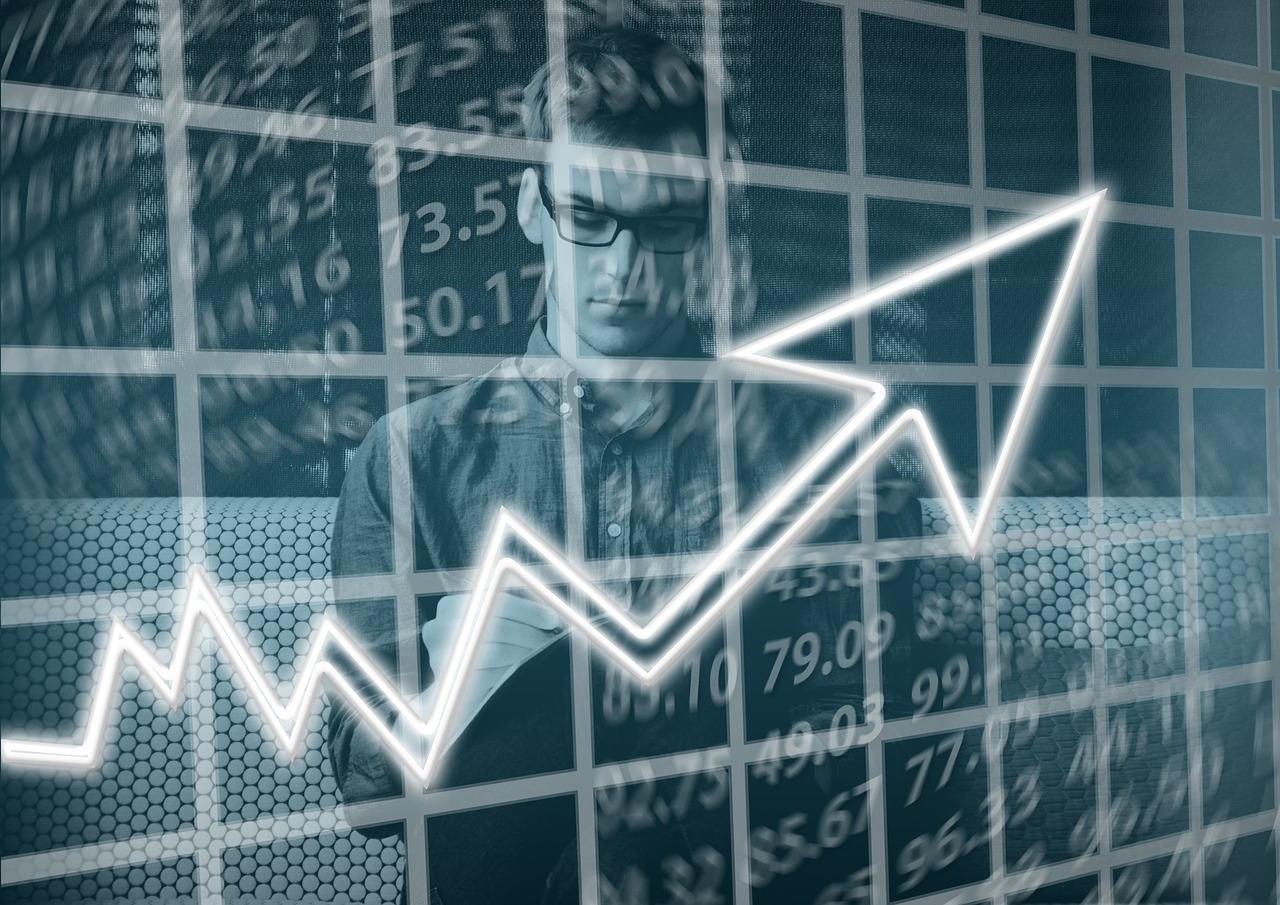 If low rates are a yard party, the Bank of Canada has just turned up the lawn sprinklers.
Here's a rundown of what they just did:
Rate Decision: They increased the overnight rate 25 bps
Prime Rate: Should jump to 3.70% this week
Market Rate Outlook: 2+ more hikes by year-end 2019
BoC GDP Outlook: "Average growth of close to 2% over 2018-2020″ (i.e., not too hot, not too cold)
BoC's Headline Quote: "…Higher interest rates will be warranted to keep inflation near target and [we] will continue to take a gradual approach, guided by incoming data…the Bank is monitoring the economy's adjustment to higher interest rates and…capacity and wage pressures, as well as the response of companies and consumers to trade actions…"
BoC's Full Statement: Click here
Next Rate Meeting: September 5, 2018
The Spy's Take: Prime rate hasn't seen these levels in over nine years (November 2008). The hike means payments will rise roughly $12-13 a month (per $100,000 of mortgage) for those in adjustable rate mortgages. The BoC is leaning towards additional rate hikes and everyone should prepare for that possibility. Mind you, unpredictable economic developments could sidetrack those hikes in the wink of an eye (Trump slapping new tariffs on Canada, for example). "The possibility of more trade protectionism is the most important threat to global prospects," says the Bank.
*****
The Good News
Like they say, a rate hike today is worth two in the bush.
Actually, few people say that but it's true. By tightening monetary policy today there's less chance the Bank of Canada falls behind inflation, allowing it to overheat. If that ever happened, Canada would need rapid (more painful) rate hikes later. And that could be nightmarish for many debt-heavy consumers.
Fortunately, "the effect of [recent tariffs] on Canadian growth and inflation is expected to be modest," the BoC projects.
How High Can Rates Go?
Since the dawn of inflation targeting (1991):
The average Bank of Canada rate hike cycle has lasted 2.29 percentage points.

That's measured from the trough to the peak of rates in each cycle.

The average rate-tightening cycle has lasted just over a year.
So far, we're well along the way, up one percentage point in the last 12 months.
Analysts expect the Bank of Canada to remain within 50-75 bps of the U.S. Fed's policy rate (the spread after today is 50 bps). That spread seldom exceeds 100 bps, but in the last 25 years it's been as high as 250 bps. In other words, U.S. and Canadian rates can deviate for many months.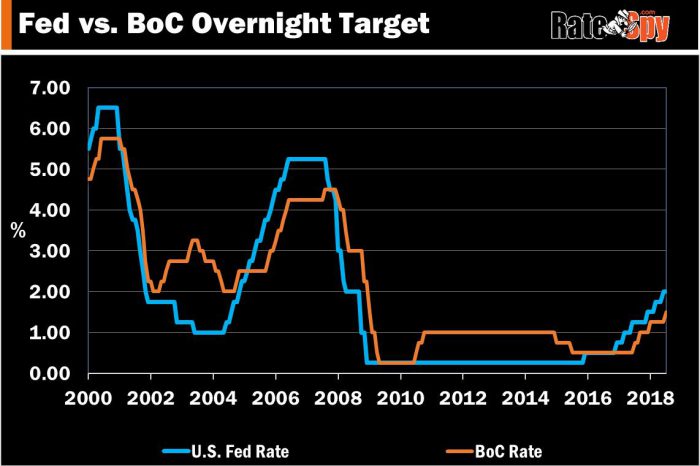 Ways to Play It
Shopping for a brand new mortgage with good qualifications, risk tolerance and sufficient savings?
Need a brand new mortgage but are more rate sensitive?

Consider a 4-year fixed rate. You'll save over 10-30 basis points versus most 5-year fixed mortgages, with more flexibility to refinance sooner without penalty.
Note: There are no good 4-year fixed rates for refinances. So if you need rate hike protection on a refi, consider a 5-year fixed instead.

In a variable-rate mortgage already?

Prepare for the possibility of at least 50-75 bps of additional hikes.
If you absolutely need to lock in, carefully compare fixed rates at other lenders and compare them to what your current lender is quoting. Consider the overall savings/cost by factoring in your penalty (typically 3-months' interest) and switch costs. Most lenders quote mediocre rates on variable-to-fixed conversions so you might be better off locking in elsewhere.
---

---