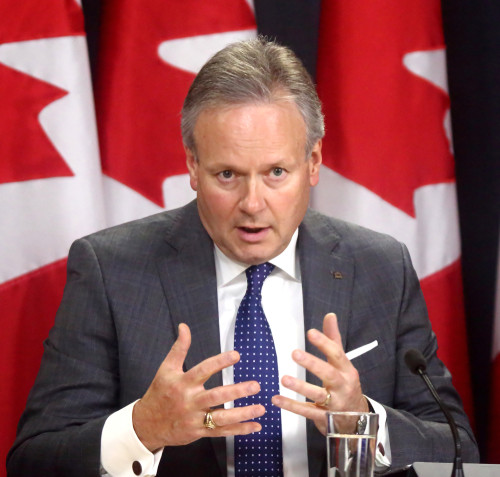 The market knew we wouldn't get a rate hike today. Instead, it was scouring the Bank of Canada's messaging for guidance on where rates are headed. And the market found it.
The bank's statement this morning reinforced that it expects higher rates, but it will take longer than they thought.
Here's more on the BoC's latest decision, and what it means to your pocketbook:
Rate Decision: Canada's key interest rate remains at 1.75%
Prime Rate: Prime rate stays at 3.95%
Market Rate Forecast: Zero to one more hike by year-end 2019 (down from 2-3 expected hikes a few months ago)
BoC on GDP Growth: "…The Bank projects real GDP will grow by 1.7% in 2019, 0.4 percentage points slower than the October outlook…" (It calls the slowdown "temporary" and forecasts 2.1% growth in 2020, which isn't exactly a hyper-inflationary growth rate)
BoC's Headline Quote: "…Governing Council continues to judge that the policy interest rate will need to rise over time into a neutral range to achieve the inflation target. The appropriate pace of rate increases will depend on how the outlook evolves, with a particular focus on developments in oil markets, the Canadian housing market and global trade policy…." (Its estimated neutral rate range is currently 2.5% to 3.5%.)
Neutral Rate Update: The Bank may lower its estimated neutral rate later this year because, as the Bank admits, it is "decidedly data dependent" and the data won't lie. This could happen as soon as its April Monetary Policy Report. That said, Poloz said today, "We're confident that neutral would not be where the interest rate is negative in real terms…where we are today." (It would take at least one more hike for the Bank's policy rate not to be negative in real terms.)
BoC's Full Statement: Click here
Next Rate Meeting: March 6, 2019
The Spy's Take
What a change in vibe over the last six weeks. Economists have been scurrying to slash rate hike forecasts given the market has now priced out hikes for 2019. Coming into today, markets expected one hike this year at most.
The bank is desperately hanging on to the notion that rates are still headed up 75 basis points (to "neutral"), noting the "Canadian economy has been performing well overall." The market thinks that's backward-looking. It doesn't buy that rates are going to the bank's neutral range, not based on the current 2.50% minimum neutral rate estimate anyways.
Furthermore, you can bet your boots that if the Fed doesn't hike, Canada won't hike, say Bay Street's ever-trusty econo-scientists.
Poloz's gut is telling him to hike further, to get ahead of potential inflation and allow more cuts when the next recession looks probable. But the risk of hiking and being wrong (i.e., overestimating inflation) is greater than the risk of not hiking and being right (underestimating inflation).
Five-year yields were flat after today's announcement (at the time of this being written), suggesting today's news is not overly bullish or bearish for rates.
*****
The Bad News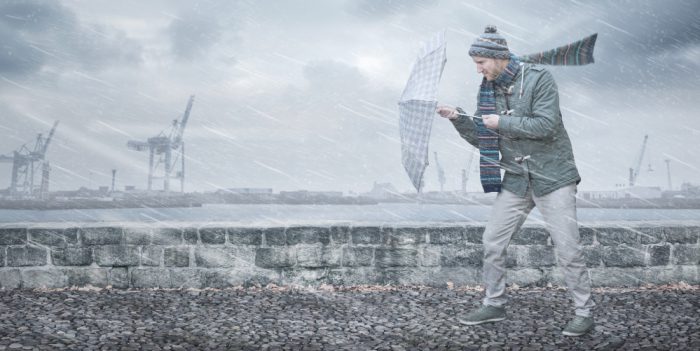 Canada's economy has a few bright spots, but the headwinds are undeniable:
Oil prices are soft (a "material impact" on Canada, says the bank)
Canadian business investment is falling (thanks partly to weak oil prices, more advantageous U.S. tax policy, real estate fears, etc.)
Our household saving rate is going to zero (this one spooks us the most)
Wage growth is slowing (not only is this disinflationary in general, but it makes consumers less resilient to rising debt costs)
Housing is moving from a GDP booster to GDP drag
Housing of all types (rental and purchase) still eats far too much consumer income (with no relief, yet)
The world isn't buying as much of what we're selling (exports)
Some of the most vulnerable homeowners can no longer restructure debt economically (thanks to more restrictive mortgage rules)
Offsetting this gloom is:
Gangbuster employment growth (178,000 jobs created in just the past four months)
The prospect for a U.S.-China trade deal that could boost interest rates
The evaporation of the severe discount of Canadian oil (good for Canadian producers but temporary due to government intervention)
A rebounding stock market (which tends to be a pretty good business cycle forecaster)
The Good News

Canada's rate outlook is variable-friendly. Only an outright slowdown and surge in unemployment could make it more so.
It's a good-news-bad-news story that's pulling the market in two directions with a bias to lower rates.
That bias is a product of the fact that global growth is slowing and Canada could easily slow faster than the U.S. in 2019. That's got the bond market titan Goldman Sachs slashing one full percentage point off its 2019 yield forecast in Canada.
Is this downgrade in sentiment too much, too fast? Maybe. BMO says: "We fundamentally believe that financial markets are exaggerating the negativity."
But as we wrote this week, the mixed-to-weaker outlook implies that rates should not surge in 2019, that we could easily land in a trading range for much of the year. (This isn't exactly a brilliant call by the way, given bond markets are in a trading range 80-90% of the time.)
Either way, trading ranges are the next best thing to rate cuts when it comes to minimizing interest cost in a variable-rate mortgage.
What About Fixed Rates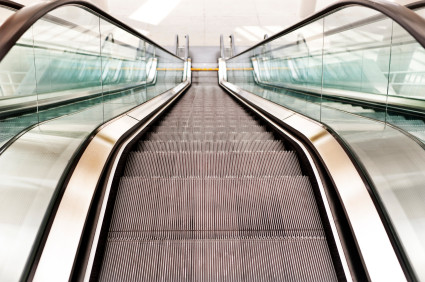 By this time next year the market is implying that the 5-year yield will be trading below its 2018 high. That high (2.50%) was a high-water mark that corresponded to when banks raised their discretionary 5-year fixed rates to a 5-year high of 3.74%.
On top of this, discounts to fixed rates will improve before spring, barring some unforeseen economic stress of course.
This all suggests the spread between fixed and variable rates will shrink in early 2019. Given the above-mentioned headwinds, however, that won't be enough to convince borrowers to ditch floating rates — which are looking relatively cheap at ~3% or less.
---

---