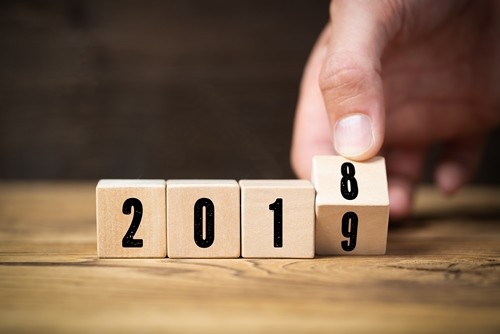 Few years have altered the mortgage landscape like 2018.
Canada experienced what is arguably the biggest mortgage rule change of all time (OSFI's B-20 and its "stress test"). It was a policy that hammered mortgage growth to almost three-decade lows, slashing buying power over 20% for uninsured mortgagors and forcing roughly 1 in 7 borrowers to change or abandon their mortgage plans.
Compounding this upheaval was the first meaningful rise in rates in more than a decade. Canada's Prime rate jumped three times in 2018. Variable-rate borrowing costs ended the year a total of 125 basis points higher than the 2017 low.
For those who might have missed the biggest mortgage developments, here's a round-up of the year's top stories based on user pageviews.
Top Mortgage News of 2018
Key Market Rates in 2018
Despite endless predictions of higher rates, bond yields (which drive fixed mortgage rates) ended the year just two measly basis points higher than 2017.
Those in a floating rate mortgage found less to celebrate, with their rate rising three quarters of a percentage point.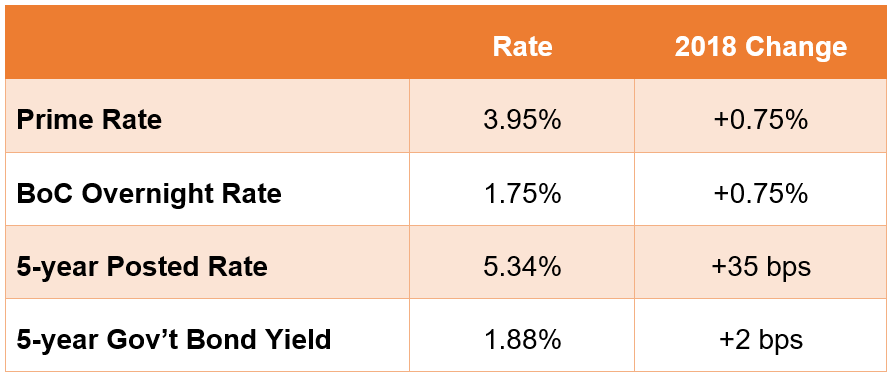 The all-important 5-year posted rate, which set Canada's minimum mortgage qualifying rate, climbed over one-third of a point in 2018. That said, the increase had a negligible direct impact on mortgage credit for most people, given the roughly 2.5% increase in wages in 2018.
Mortgage Rates in 2018
The best mortgage rates ascended across the board for all mortgage terms.
Given the recent dive in yields, however, 2019 should see lower fixed rates in the first quarter. Mind you, people have been holding their breath for lower rates for over a month now.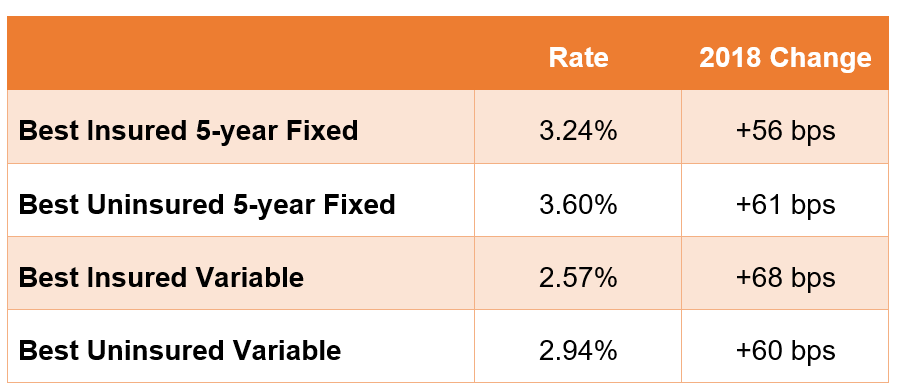 Interestingly, variable rates in 2018 rose less than the 75 bps the Bank of Canada hiked. That was thanks to larger discounts from prime rate, a trend that now seems to be reversing.
We won't insult your intelligence with 2019 rate predictions, but it does seem much less likely that rates will weigh on home prices this year. Whether that's good news or not depends on whether you're an existing homeowner, perpetual renter or dreamy-eyed prospective home buyer.
---

---